Special Thali [ Packed Lunch Facility Available ] Enjoy Bawarchi Restaurant's Food Anytime Anywhere
---
B awarchi Restaurant Established in 1993, Since then this Restaurant is one of the Most Popular Restaurant in Udaipur. It Is Ideally Located On The Main Shopping, Business And Banking Areas, Visitors With Ample Parking Space Around, With An Air Conditioned Ambience And Soothing Environment. You Will Find It The Best Place To Dine With Your Family. Choice Of North & South Indian Dishes, Rajasthani Thali, Gujarati, Jain Thali (Food), Chinese, Fast Food, Continental,Multi Cuisines Is Available To Satisfy The Taste Buds Of All Discerning Gourmands.
---
Fully Air-Conditioned
Pure Vegetarian
Thali and Menu options both Available
Aquaguard Water
Classic Ambience
Most Reasonable Rates
Lunch Box Packing Facility
Delicious Food
Comfortable Sitting
Ample Parking Space
Best Restaurant in Udaipur, Bawarchi Restaurant
Best Restaurant in Udaipur, Bawarchi Restaurant
Best Restaurant in Udaipur, Bawarchi Restaurant
Best Restaurant in Udaipur, Bawarchi Restaurant
Best Restaurant in Udaipur, Bawarchi Restaurant
Best Restaurant in Udaipur, Bawarchi Restaurant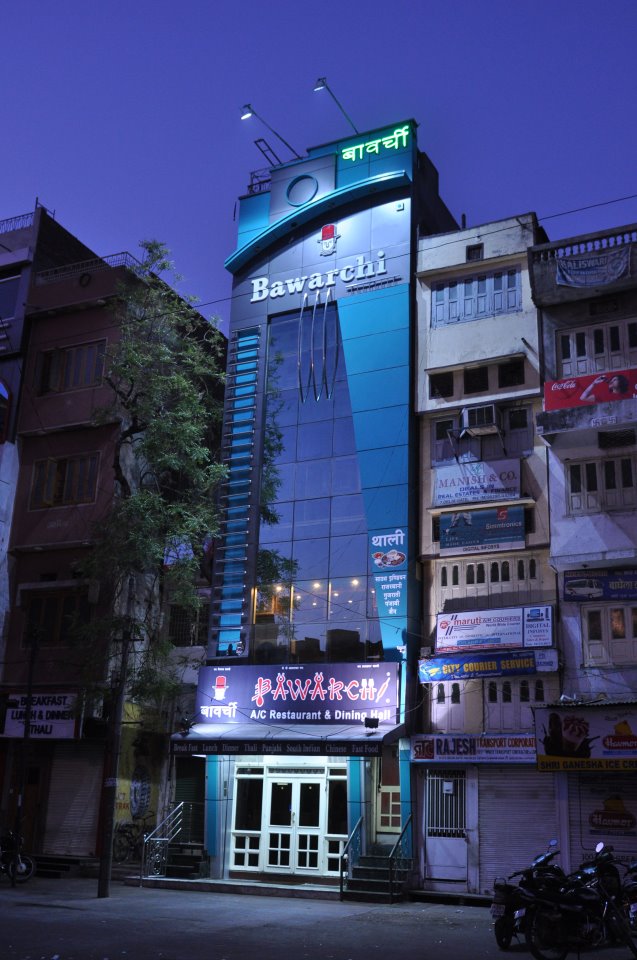 Why People are Fond of Bawarchi Restaurant ?
Our Restaurant is Best for Indecisive
---
Are you an indecisive while ordering your items at restaurant or have a never ending appetite? Or both? There you go with Bawarchi Restaurant. Our food is meant to sweep you off your feet, take you to cloud nine and put you right back in your seat with our offerings of food from our wide menu items.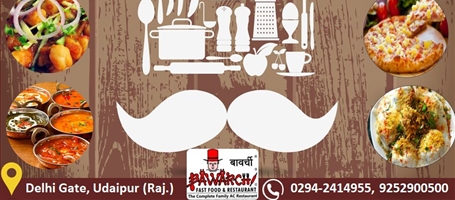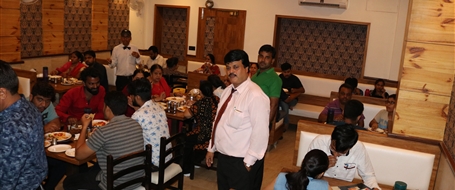 All Day Dining Restaurant
---
Whatever the situation is, our food is served hot on the table. With this we are happy to mention that our restaurant is all-day dining restaurant, where you can enjoy all types of food and varieties of traditional dishes at one place. The interiors of our restaurant are soothing to the eyes and have wood work.
Comfortable Sitting and Spacious Dining Area
---
When we bring our Family Members with us we are conscious about the point that they must feel comfortable while having Food, must have Silent Atmosphere and soothing Ambience. Bawarchi Restaurant has designed our Ambience in such a manner that from Kids to Old Age People all feel Comfortable and Enjoy Dining and their favorite Food.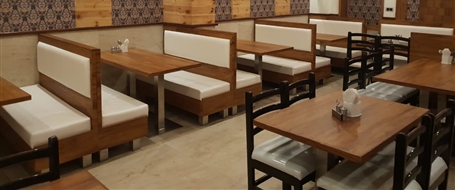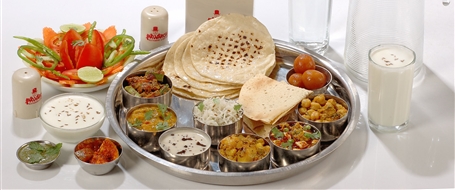 We Serve Thali & Menu Both
---
Not all People love Menu Items… Why? Because Menu Items have restrictions; In this case Thali is a Great Option. We serve Traditional Thali i.e Rajasthani or Gujarati or Jain Thali which have flavors of different vegetables and traditional Spices.
Our Restaurant have All-you-can-Eat Menu
---
Whenever we visit a Restaurant with Family and Friends, we always look forward towards the Menu Item and hope that the Restaurant has all the Menu Items which our Friends / Family are fond of. Bawarchi Restaurant is one of the Top Restaurants in Udaipur who is serving the All-you-can-Eat Food Items and all our Items are best in Taste.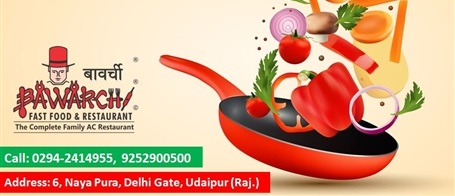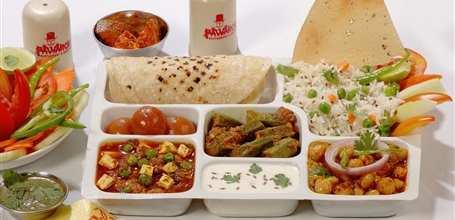 Packed Lunch Box Available at Bawarchi Restaurant
---
Monsoon Season has arrived and we all have plans for Picnic to Enjoy the beautiful view of Udaipur, but there is one problem. When we move out of the Udaipur the probability of finding the best restaurant which is great in Terms of Food Quality and Taste is decreases. Then what we must do? Bawarchi Restaurant has solution for your Problem. Try out our Packed Lunch Box Facility, which is with the Same Taste of Food and Quality as you get in Restaurant. Pack the Food and Rush wherever you want and Enjoy Bawarchi Restaurant's Food Anytime and Anywhere.
Savoury Delights from our Restaurant
---
Some savoury delights from our restaurant will definitely make your day. Also ready to eat food is parceled from our restaurant so that our customers can avail food at wherever they want and in their classic style. Start with some Soup and Delicious Starters and end up with our mouth watering delighted Sweets. Your journey of Lunch / Dinners will start from a variety of soup, salad, appetizers, mains and delectable desserts which will make a long-lasting impression on you.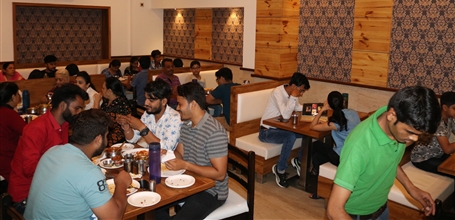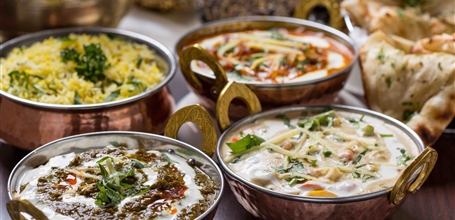 Yummy-on-the-Tummy
---
If you're on a lookout for a classic venue for party with friends and family, we are the one for you to opt for perfect dining. Party like there's no tomorrow on a Saturday night with exclusive Dinner served in lavish style by our staff. Add a zing to your lazy Sundays; we have great rush on Sundays because of our food popularity. For those all-you-can-eaters, a perfect place in Udaipur to enjoy with group of people with different taste because choice is yours but service is ours.