Dive into our splendid menu
Best Veg Restaurant in Udaipur & Famous Fast Food Restaurant & Rajasthani Thali
---
Special Thali [ Packed Lunch Facility Available ] Enjoy Bawarchi Restaurant's Food Anytime Anywhere
B awarchi Restaurant Established in 1993, Since then this Restaurant is one of the Most Popular Restaurant in Udaipur. It Is Ideally Located in Main City Area, Visitors With Ample Parking Space Around, With An Air Conditioned Ambience And Soothing Environment. You Will Find It The Best Place To Dine With Your Family. Choice Of North & South Indian Dishes, Rajasthani Thali, Gujarati, Jain Thali (Food), Chinese, Fast Food, Continental,Multi Cuisines Is Available To Satisfy The Taste Buds Of All Discerning Gourmands.
Enjoy Breakfast, Lunch & Dinner
We are happy to mention that our restaurant is All-day Dining Restaurant where you can enjoy all types of food and varieties of traditional dishes at one place.
Best Veg Restaurant in Udaipur & Famous Fast Food Restaurant & Rajasthani Thali
Best Veg Restaurant in Udaipur & Famous Fast Food Restaurant & Rajasthani Thali
Best Veg Restaurant in Udaipur & Famous Fast Food Restaurant & Rajasthani Thali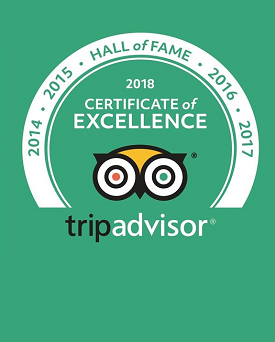 TripAdvisor
Justdial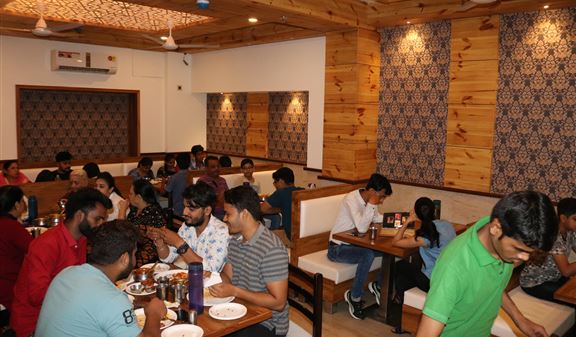 Are you an indecisive while ordering your items at restaurant or have a never ending appetite? Or both? There you go with Bawarchi Restaurant.
Our all-you-can-eat Thali which is having the taste of Rajasthan is one of the best things you will experience in Bawarchi Restaurant. For those all-you-can-eaters, a perfect place in Udaipur to enjoy with group of people with different taste because choice is yours but service is ours. If you're on a lookout for a classic venue for party with friends and family, we are the one for you to opt for perfect dining. Dinner served in lavish style by our staff.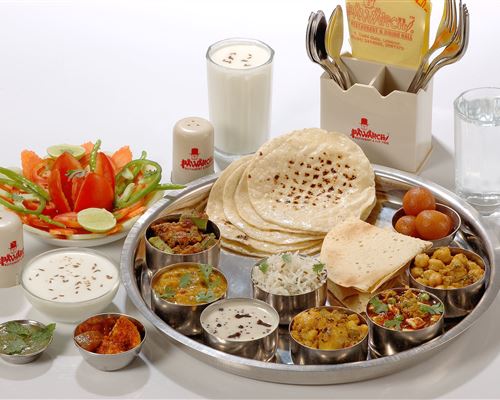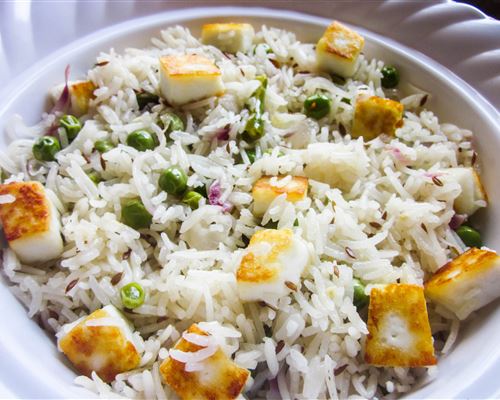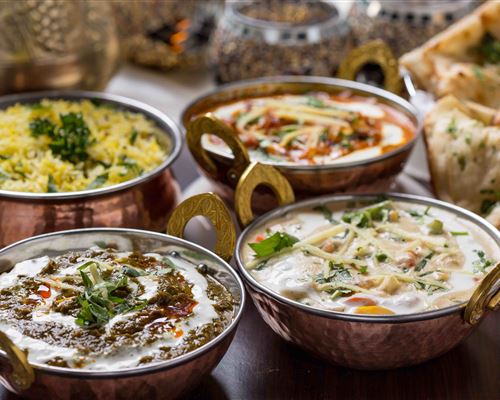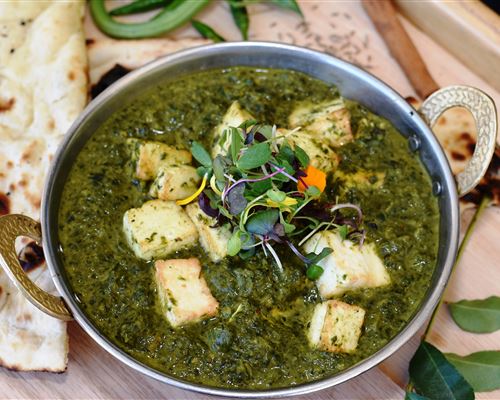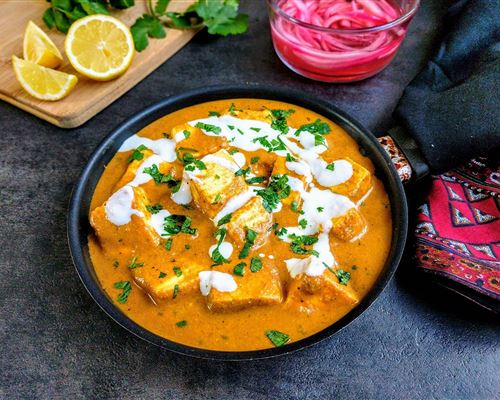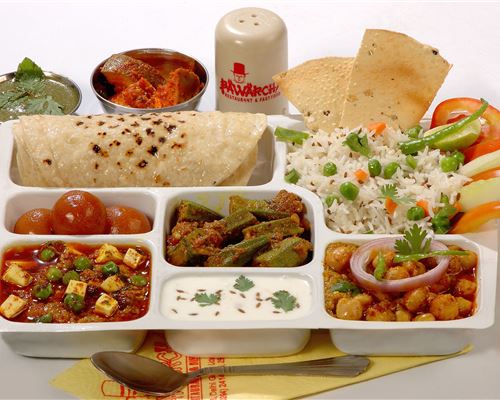 Bawarchi Restaurant eating place is one along surrounded by the most energetic eating place in Udaipur for lunch and dinner. If you'very about supple coarsely and slant toward to style enormously vary selection in food, you dependence to visit during this eating place. Its the foremost widespread eating area in Udaipur and moreover the worth of the facilities is low. The placement of this eating area is heavy to within the town so you may not waste abundant time to want out the eating place. Bawarchi Restaurant Udaipur, Rajasthan, India http://www.bawarchirestaurant.in/ Udaipur is that the town of lakes and additionally this can be known for its ancient food. Most of the guest's are wishing to style the standard food of Udaipur. If you furthermore might wish to style the delicious food you need to visit the Bawarchi Restaurant eating place in Udaipur. Bawarchi Restaurant eating place is one amongst the most effective restaurants and it's known for its ancient style and food. Bawarchi Restaurant Udaipur, Rajasthan, India http://www.bawarchirestaurant.in/ Bawarchi Restaurant is the restaurant which is famous for all kind of the taste with different variety. It is the full air conditioned restaurant and the services provide by us very remarkable. Most of the local citizen is like to visit this restaurant for lunch and also dinner. This restaurant provides breakfast in the morning and also provides beverages. Bawarchi Restaurant Udaipur, Rajasthan, India http://www.bawarchirestaurant.in/ If you prefer to go to the most effective eating place in Udaipur, you need to visit the Bawarchi Restaurant eating place. This eating place provides you the most effective dishes and food you prefer ever. There's thali system is additionally offered. If you'd wish to eat your dinner and lunch then packing facility is additionally offer by this eating place. Bawarchi Restaurant Udaipur, Rajasthan, India http://www.bawarchirestaurant.in/ Address: Bawarchi Restaurant 6, Naya Pura, Delhi Gate, Udaipur, Rajasthan 313001 Phone: +91 9252900500 / 0294 241 4955 Email: bawarchi0294@gmail.com Website: http://www.bawarchirestaurant.in/ Bawarchi Restaurant Udaipur, Rajasthan, India We provide the food that is healthy and delicious. At Bawarchi you will find wide range in the varieties of different types of paneer served. In addition to that we have various kinds of dal and varieties of rice available. If you ask anyone that which is the best restaurant in Udaipur, you will get your answer as Bawarchi Restaurant.Bawarchi Restaurant is near to Railway station and Bus stand. It hardly takes ten minutes to reach Bawarchi from there. If you are searching for mouth watering food in Udaipur, you must try Bawarchi Restaurant. When you don't want to make food at home you can take away home Packed lunch box from Bawarchi Restaurant. Bawarchi is a pocket friendly restaurant. Paneer dishes and South Indian food are the must eat dishes in Bawarchi restaurant. It's the biggest Veg food restaurant in Udaipur which provides pure Bawarchi is one of the well known and famous restaurants in Udaipur city, Bawarchi is pure veg restaurant which offers a wide range of veg dishes. The ambience of Bawarchi is too good. They also offer thali facility like they have Rajasthani thali, jain thali and Gujarati thali. If you want to take food home, they have packed food boxes facility.Bawarchi is situated at Delhi gate which is near to every part of the city. Kadai Panner and Mushroom Paneer are some of the famous dishes of Bawarchi. If you are planning a family dinner or lunch, you must try Bawarchi. Fresh Vegetables and oil are used while preparing foodIf you are from Udaipur and haven't try Bawarchi yet, you are missing something good. If you are looking for a restaurant which is overall best in every way, Bawarchi fulfill your this requirement.Bawarchi is a well known restaurant in Udaipur city, it offer a wide range of food varieties. You can enjoy lunch or dinner here. The best part of Bawarchi is that it also offers many types of thali facility; they have Gujarati thali, Rajasthani thali and Jain thali etc.If you order Rajasthani thali here, you will get many Rajasthani varieties in that like daal bati and besan gatta will be there. If you want to know the real taste of Rajasthani food. You should go to Bawarchi and order Rajasthani thali as they use pure rajasthani spices in food preparation which gives the real Rajasthani touch and flavor to food.The ambience of Bawarchi is too good. They serve food on your table quickly, you don't have to wait for long. Bawarchi is located at delhi gate, which is just few kilometers away from bus stand and railway station. So it's easy to reach Bawarchi. They also offer packed food boxIf you want to take food home, you can simply order packed food box and you can take food home with you. The taste of Bawarchi is so delicious with a unique taste. Bawarchi is one of the best restaurants in Udaipur city. Bawarchi Restaurant in Udaipur is known for the taste and its serving style of the Food. The famous Rajasthani Thali of Mewad is served here with such a glorious taste that people never forget and crave for more at the same time. The Mewad History is well known around the world and people come around the world to see the glorious beauty of Mewad, that's the reason Udaipur is spotted as the number one city in terms of Tourist Places all over India and in Rajasthan. We have number of Items in our Menu Items. Our Starter includes Chinese Fast Food is loved by our customers in which we include Noodles as Veg. Hakka Noodles, Veg. Paneer Noodles, Veg. Mushroom Noodles, Veg. Singapore Noodles, Veg. Schezwan Noodles. Our Special Dishes in Udaipur includes Chinese Bhel, Paneer Chilly, Dry Paneer Chilly, Veg. Manchurian, Dry Veg. Manchurian, American Chopsuey. There is a wide variety of Rice Combination available Veg. Fried Rice, Veg. Schezwan Rice, Veg. Mushroom Fried Rice, Veg. Singapore Fried Rice. Burger the famous Fast Food in Udaipur is available here. Variety of Burger are Veg. Burger, Cheese Burger, Veg. Cheese Burger. Chole Bhature, Aloo Paratha, Gobhi Paratha, Paneer Paratha. Fast Food includes Special Pizza, Cheese Pizza, Jain Pizza, Pineapple Pizza, Mushroom Pizza. Sandwich includes Vegetable Sandwich, Masala Toast Sandwich, Cheese Sandwich, Veg. Cheese Sandwich, Cheese Toast Sandwich, Veg. Cheese Toast Sandwich. Beverages includes Lassi Sweet, Lassi Salted and also milk shakes are available Strawberry Milk Shake, Vanilla Milk Shake, Rose Milk Shake, Chocolate, Cold Coffee, Cold Coffee with Ice-Cream. In Main Course we have very special menu and different from other Udaipur Restaurants like Palak Paneer, Paneer Chana, Mutter Paneer, Shahi Paneer, Paneer Punjabi, Navratan Korma, Paneer Zaikedar, Paneer Pasanda, Paneer Butter Masala, Paneer Tikka Masala, Paneer Bhurji, Kadai Paneer, Mushroom Paneer, Mushroom Mutter, Mushroom Kari etc. We have Dal with various varieties like Dal Fry, Butter Dal Fry, Dal Makhani, Dal Punjabi, Dal Tadka Indian Green Vegetables includes Jeera Aloo, Aloo Tomato, Aloo Palak, Aloo Mutter, Aloo Gobi, Gobi Masala, Bhindi Masala, Palak Mutter, Aloo Palak, Baingan Bharta, Bhindi Dahiwala, Mix Vegetable. The Rajasthani Cuisine special Raita is also available in the form of Bundi Raita, Veg. Raita, Pineapple Raita, Butter Milk with special Rajasthani Jeera Masala etc. Rice or Pulao lovers can't resist our special items Steam Rice, Jeera Rice, Veg. Pulao, Mutter Pulao, Tava Pulao, Kashmiri Pulao, etc. Indian Cuisine have special place in the heart of Udaipur People and People who are visiting Udaipur mainly they are Kadi Pakoda, Sev Tomato, Chana Masala, Rajma Masala, Besan Gatta, Malai Kofta, Corn Mutter, Palak Corn, Kaju Kari, Chana Kaju and the famous Bawarchi Special Vegetable. Bawarchi Restaurant also provides packing facilities for Office, Tours & Parties also. Thali, Mini Lunch Box, Special Lunch Box etc. Soup with various varieties are available like Tomato Soup, Veg. Sweet Corn Soup, Sweet Corn Soup, Veg. Hot & Sour Soup, Veg. Manchow etc. South Indian Cuisine List at Bawarchi Restaurant is also very long with multiple cuisine like Idli Sambhar, Vada Sambhar, Sada Dosa, Masala Dosa, Mysore Sada Dosa, Mysore Masala Dosa, Cheese Sada Dosa, Cheese Masala Dosa, Plain Uttapam, Onion Uttapam, Onion Tomato Uttapam etc.